"Failed to load selinux policy, freezing" in CentOS/RHEL 7
Hey!!! Have you faced such problem during boot.
Here is how you can resolve it.
Step1: During boot disturb the normal boot and use "e" to edit the kernel before booting
Step2: Disable selinux by using the following keyword selinux=0 by the end of linux16 line.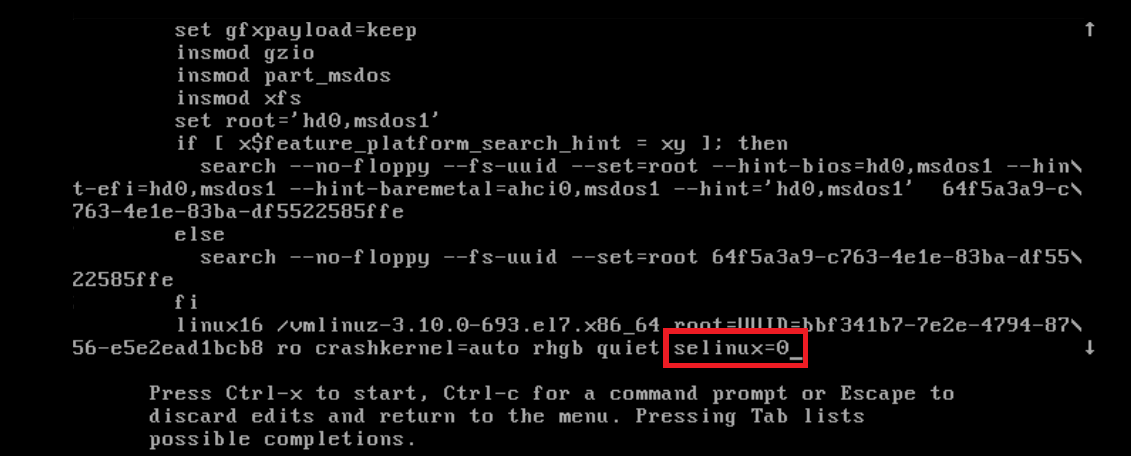 Step3: Now boot the system using ctrl+x, This will disable selinux and boot the system.
Remember this is only a temporary solution, To fix it permanently after booting reinstall the following package
#yum reinstall selinux-policy-targeted -y
This will fixed it permanently
Verify it by rebooting